Market Research for the Outdoor Industry
Southwick Associates boasts significant experience employing a variety of research methods tailored specifically to provide the type of custom, confidential insights needed to grow any business focused on the outdoors. Our expertise ranges from conducting simple surveys and organizing focus groups all the way to obtaining the voice of the customer and generating advanced statistical analysis.
Not sure which methodology would provide the best information for you? It's not a problem. Simply give us the questions you need to answer, and we will work directly with you to identify the solutions and tools that best fit you and will provide the answers you need.
Just some of the interest areas and questions we help our clients answer include:
Brand Awareness/Brand Perception
What brand(s) do customers prefer in my category?
How strong is my brand in customers' minds, and how does my brand compare to my competitors' brands?
What do customers think of my brand, and equally important, what do they think of my competitors' brands?
How satisfied are customers with my brand?
Does my logo convey the right message about my brand?
How much more is my brand worth to the consumer than my competitors' brands? Can I charge a higher price?
Advertising/Messaging
Where do my customers go to find information about the types of products and services I offer?
Which messages resonate best with my customers?
Which advertisement—or advertising medium—best captures my customers' attention?
Innovation/Product Development
What needs have yet to be met within my space?
What do customers think of my potential products and services?
What features are customers looking for in a particular product or service?
What is the optimal set of features and price point that customers want and expect, but that will also enable me to maximize my profits?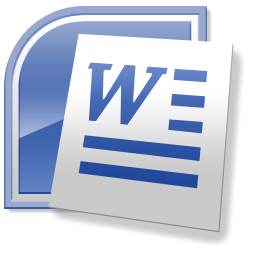 Download a free white paper detailing this growth-enhancing research service.
Shopper/Retail Information
Are retailers recommending my product over my competitors'?
What are the key selling points retailers are sharing with consumers in order to sell my product?
How are my products and services merchandised at the retail level?
Market Segmentation
What unique groups of customers exist in my market? What are the common attitudes, usage habits and demographics they share?
How big is the market (in sales and existing and potential customers), and how much do each of the segments within that market represent?
Who is buying my products or services, and where do growth opportunities exist?
What are the critical needs of each unique group of customers so I can better target my advertising, messaging, packaging and products?
Customer Satisfaction
How satisfied are my customers with my products and services?
What can I do to improve my products to make my customers happier and to grow their number?
Proprietary Data Analysis
What are the trends in my own sales data?
Is there any correlation between my sales and other events or information?
Am I missing opportunities to increase sales?
GIS Mapping, Lifestyle Mapping, Economic Analysis
What is the best location for my store?
What is the economic impact of my store on a certain area?
What do the markets look like where my competitors are strong but my sales are weak?
If there are questions your business needs answered, Southwick Associates can help you get those answers -whether it's a look at your overall market and competitors or an analysis of your specific company's operations and products/services. Don't fly blind, let Southwick provide the information your company leadership needs to make the best, most-informed decisions. Contact us for your fishing & hunting market research needs.