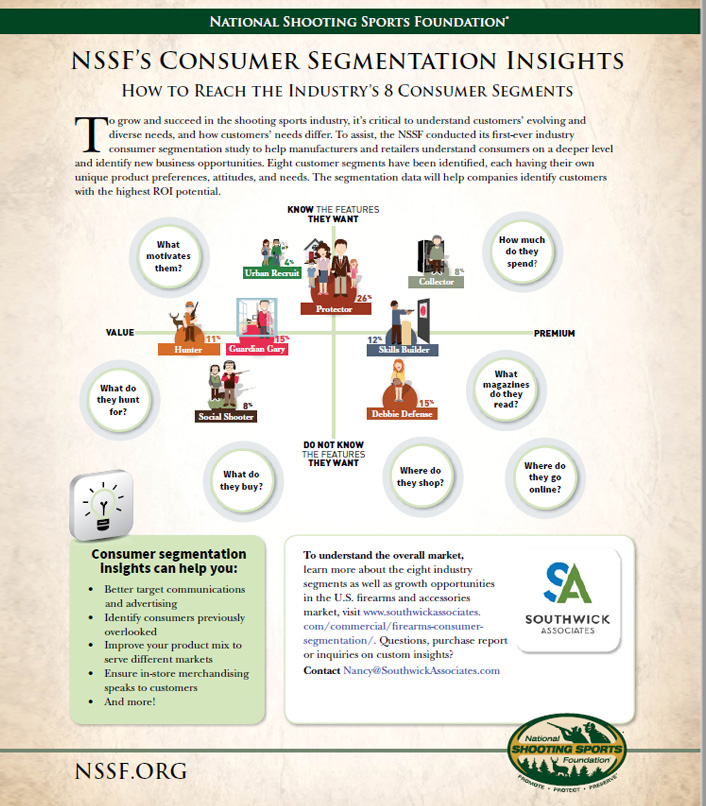 To grow and succeed in the shooting sports industry, it is critical to understand customers' evolving and diverse needs, and how customers' needs differ. To assist, the NSSF conducted its first-ever industry consumer segmentation study to help manufacturers and retailers understand consumers on a deeper level and identify new business opportunities. Eight customer segments have been identified, each having their own unique product preferences, attitudes, and needs. The segmentation data will help companies identify customers with the highest ROI potential.
Consumer segmentation insights can help you:
• Better target communications and advertising
• Identify consumers previously overlooked
• Improve your product mix to serve different markets
• Ensure in-store merchandising speaks to customers
• And more!

Download "Firearms Consumer Segmentation Insights" SHOTShow-_Segmentation_SA-Flyer.pdf – Downloaded 659 times – 2 MB