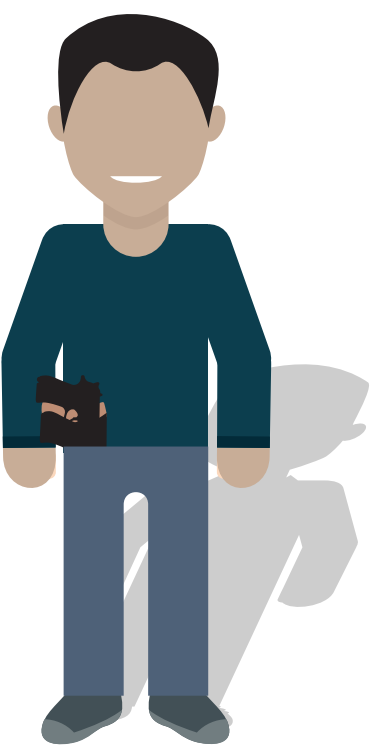 People purchase products to satisfy an internal need or desire. Therefore, marketing to audiences based on their physical appearance – such as to young males or Hispanics collectively – will often minimize results compared to marketing towards peoples' core needs and desires. This study segments firearm purchasers based on their motivations to purchase a firearm and provides personas for each unique segment. These segments together represent the entire U.S. consumer market for firearms from 2016 through 2020. This report updates a landmark segmentation study released by the National Shooting Sports Foundation (NSSF) and Southwick Associates in 2016.
Four-page Visual Summary: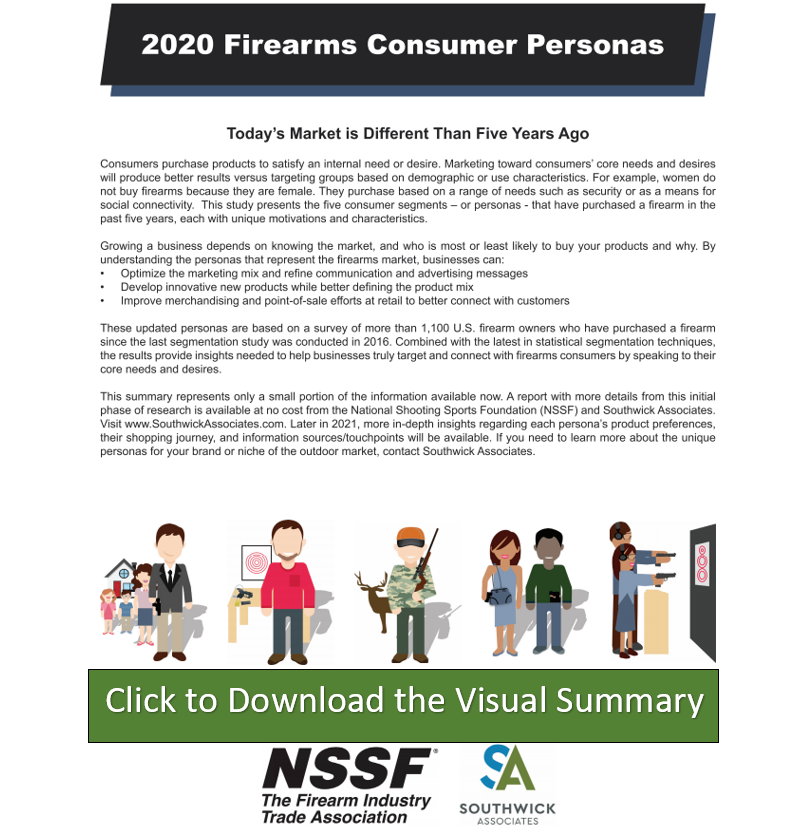 The size and descriptions of each segment, or persona;
Motivations for their latest firearm purchase;
% Female and first-time buyers;
Desired benefits & satisfactions from ownership; and more.
Phase I Detailed Report: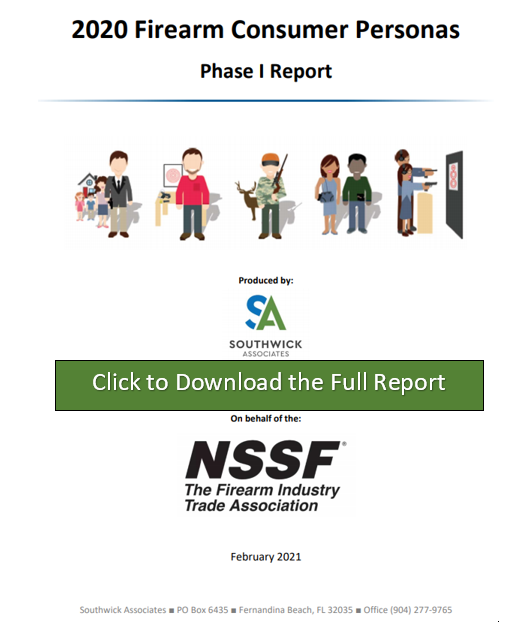 With significantly more details than the summary report, the 36-page Phase I technical report is available at no cost. Use this report to better understand the types of firearm and non-firearm activities engaged by each persona, their typical demographics, commonly purchased firearms, their ranked motivations for purchasing, how they describe themselves and much, much more.
Phase II Detailed Report (Coming Fall 2021):
Later in 2021, the Phase II report explaining each persona's product preferences, paths to purchase and marketing/advertising insights will be offered for a fee. This report will provide greater insights on shooting sports accessories, ideal marketing channels and much more. Additional reports covering specific markets, such as MSRs and handguns, will also be released. If any questions arise or if custom research is needed, please contact Nancy Bacon at Nancy@SouthwickAssociates.com.
Custom Research:
Every company is different. Let us provide you with detailed segmentation insights focused specifically on your products and customers. Contact Nancy Bacon, Vice President at Southwick Associates (Nancy@SouthwickAssociates.com), to discuss how custom consumer segmentation insights can help improve your company's product lines, marketing, sales and communications. NSSF members receive a 15% discount on Southwick Associates' services.