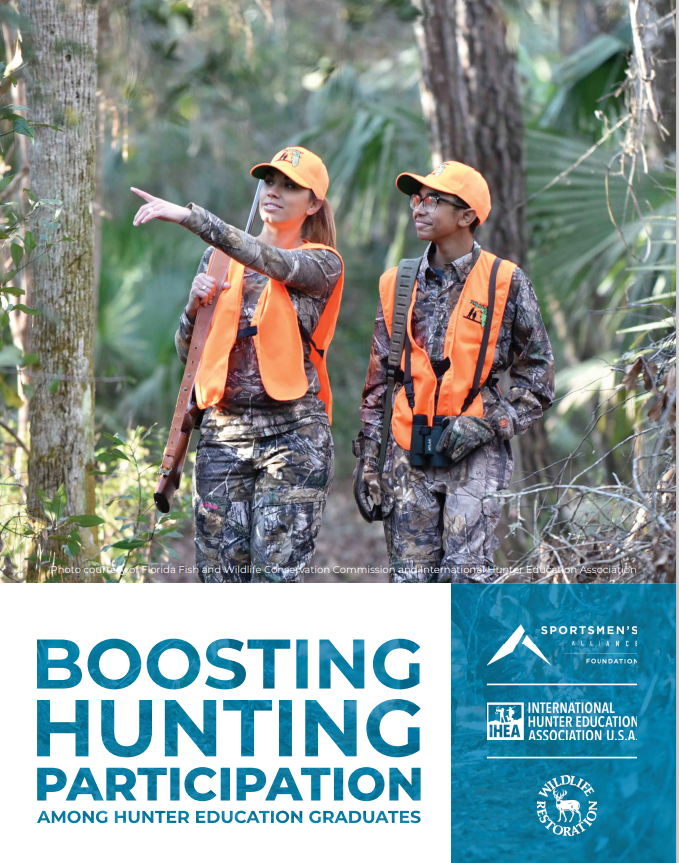 Does graduation from a hunter education program translate into new hunters? Maybe not as often as expected. One-third of graduates never buy a license within six years of graduating and only 20% buy one over five consecutive years. Only 5% of graduates who did not purchase a hunting license in the six years after graduation reported they did not intend to hunt. This shows significant opportunity to increase hunting participation rates among graduates. Thus, the goal of this project was to answer: "How do we convert more hunter education graduates into long-term hunters?"
This study examined the 2014 hunter education class to better understand their long-term license purchase behavior, their attitudes toward their educational experience, the underlying motivations surrounding their hunting decisions, and how to improve the hunter education experience. The results show hunter education students are not uniform when it comes to interests and motivations, requiring the hunter education community to diversify its offerings if we are to increase the percentage of graduates who become lifelong hunters. The results of this project can have significant and positive long-term impact on future hunter education programs.
The visual report is available to download below and the full technical report is available from the International Hunter Education Association.
Boosting Hunter Participation Among Hunter Education Graduates Visual Report