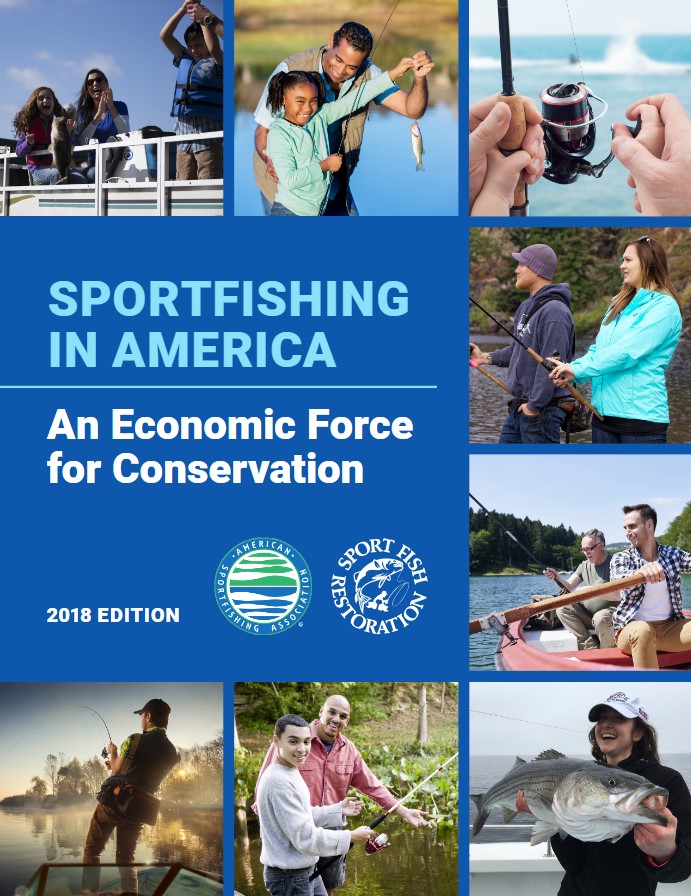 A year-round activity, sportfishing generates significant economic output. With 49 million recreational anglers in the United States six years of age and older, nearly 1 in 7 Americans take to the water with rod and reel in hand each year. That's more people than the residents of Texas and New York combined, and with such a big following comes a big contribution to our nation's economy. Just how big is captured in a new report from the American Sportfishing Association (ASA) titled, Sportfishing in America – An Economic Force for Conservation. Recreational sportfishing expenditures supported more than 800,000 jobs in the U.S. and paid out $16 billion in federal, state and local tax revenues. If sportfishing was its own corporation, it would rank #54 on the Fortune 500 List, ahead of Cisco Systems.
Access the Sportfishing in America 2018 report to find out how sportfishing in America is an economic force for conservation.
Click here to download the report!