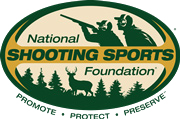 Consumer Segmentation of U.S. Firearm Owners and Potential First-Time Buyers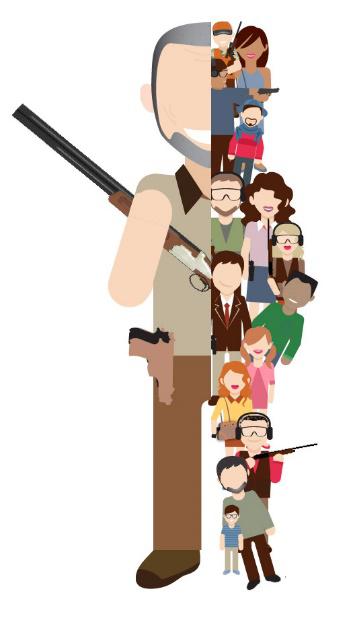 Firearms and accessories customers are not all the same. Business growth depends on understanding customers' evolving and diverse needs, and how customers' needs differ. With support from the National Shooting Sports Foundation (NSSF), Southwick Associates has produced the first-ever consumer segmentation study of firearms owners – plus potential first time owners – to help manufacturers and retailers understand consumers on a deeper level and identify new business opportunities. Consumers are segmented based on shared motivations and purchase preferences rather than demographics or how they use firearms. Eight customer segments have been identified, each having their own unique product preferences, attitudes, and needs. Based on over 100,000+ consumer surveys, let the results increase your company's sales and performance.
Key results include:
Motivations toward hunting, shooting and firearm purchases;
Types of shooting activities pursued;
Detailed profiles for the unique protection-oriented segments;
Products and accessories purchased in the past 12 months;
Firarms they want to buy in the next 5 years;
Most important product features desired by each segment;
Shopping habits and annual amount spent;
Their path to purchase (i.e. media usage, pre=purchase research, etc.)
Growing your business depends on knowing your customers' needs and motivations. By understanding all the consumer segments that represent the firearms and accessories market, businesses can:
Refine communication and advertising initiatives.
Improve new product development efforts while better defining their product mix.
Merchandise their products at retail for easier shopping and faster decision making.
A consumer segmentation analysis identifies the uniquely distinct parts, or segments, of the market. In a needs-based segmentation, each segment shares a common set of motivations for wanting to buy a product and their preferred styles or features. It is not based on what the customer looks like or how they use their firearms. By understanding why consumers decide to buy a firearm, and the reasons why they selected specific firearms, companies can improve their products and customer interactions. For example, some consumers want premium quality and unquestionable precision – price is no object. Other consumers desire everyday functionality and acceptable workmanship all at a good value. Use the results to develop products and marketing/advertising that encourages more consumers to pick up your product versus your competitors' offerings.
One size does not fit all and all gun owners do not have the same motivations, wants and needs. Consumer segmentation studies bring clarity to a complex market, and provide a starting point for you to then further explore new business opportunities, develop a tighter bond with consumers, increase brand loyalty and develop a longer lifetime value.
When effectively applied in a company's product planning discussions, or carefully considered when developing market and advertising plans plus your messaging, consumer segmentation insights will help you to effectively reach new customers and help your current customers better relate to your brand.
Start by identifying which consumer segments your current products and marketing reach. The results will then show which segments you are not serving which may then become your top expansion and new product targets.
This study segments all U.S. firearms consumers and describes their:
Ownership and purchasing motivations,
Preferred product attributes,
Shopping habits,
Media and information sources,
Lifestyle insights,
Purchases of accessories and items supporting their hunting and shooting sports activities.
The details within the report are significant. Products covered and available topics include:
Insights into the following products:
semi-automatic handgun
shotgun
modern sporting rifle (AR/AK platform or style rifle)
shotshells
centerfire handgun ammunition
game call
GPS device
game feed/minerals/licks
tree stand, ladder, tower
blind
game cooler (specialized for meat/game)
reloading components
handheld laser rangefinder
reflex/red dot sight
night vision/thermal imaging
hunting apparel (camo)
hunting boots (leather or rubber)
electronic ear protection
clays/clay pigeons
non-paper targets
holster/ammo belt
propellant/powder
black powder cleaning supplies
gun cleaning supplies
gun safe
parts & accessories for MSR rifles
revolver
traditional rifle
blackpowder firearm or muzzleloader
rimfire ammunition (handgun & rifle)
centerfire rifle ammunition
decoys
game feeder
odor eliminators/scents
hunting knife/multi-tool
trail camera/game camera
hand loading tools & equipment
binoculars
scope
laser sight
spotting scope
hunting apparel (non-camo)
waders
shooting glasses
paper targets
trap/target throwing device
bench or rest
black powder components
black powder tools & equipment
gun lock
gun case or sleeve
parts & accessories for non-MSR rifles
For each product, we can explain:
The average amount spent for each product, whether for specific segments, types of consumer, by activity engaged, by type of retailer, regionality, and more
The importance of brand to specific audiences and by product; and
The motivations and purchase drivers associated with specific products, and more.
For each segment, or for customers of specific products, we can describe:
Their purchasing motivations, shopping habits and preferences
Age went first acquired their own firearm (purchased or gifted) & type of firearm
The reasons for their most recent firearms purchase
Reasons for participating in target shooting or hunting
The types of firearm-related activities engaged in the past year
Most likely next firearms purchase
Reasons why you would choose to own a firearm for protection purposes
Research methods used prior to purchase
Frequency of hunting
Frequency of target shooting
When it comes to firearms knowledge, do you consider yourself X, Y, Z…
Reasons why they chose to own a firearm for protection purposes
Words used to describe why they would maintain a firearm for personal and/or home protection
Words or phrases that best describe the satisfactions received from target shooting with a firearm
Words or phrases that best describe the satisfactions received from hunting with a firearm
Words or phrases consumers use to describe themselves
Demographics
If they took any firearm or shooting lessons or instruction
Media source(s) used for fishing, shooting and/or hunting entertainment or information and how frequently used
Steps taken in the shopping process, online and brick & mortar.
If they own a AR- or AK-platform rifle/modern sporting rifle
The type of sights they have on their MSR rifle
Political affiliations
Each topic can be cross-tabulated with other topics to learn more about specific types of consumers (by segment, age, geographic location, years of experiences, preferred activities, preferred media, and more). Contact Nancy Bacon, Vice President at Southwick Associates (Nancy@SouthwickAssociates.com), to discuss how the NSSF's incredibly valuable consumer segmentation database can help improve your company's product lines, marketing, sales and communications. NSSF members receive a 15% discount on Southwick Associates' services.
Segmentation Summary
FREE – Here is the 2 page summary that describes the consumer segments. Download here.
Full Detailed Report
– Sales growth depends on fully understanding firearm owners' needs and purchase behaviors.  Use the report to clearly define your customers and the products best suited for each of them, and develop communications and merchandising strategies that reach their hearts.  This 150+ Powerpoint-based @reg; report from the NSSF provides significant detail and insights for each segment. Hunting and shooting accessories are covered as well as firearms.
Please contact Lee@SouthwickAssociates.com to purchase the report.
NSSF members: $2,975
Non-members: $3,500
Potential First-Time Firearm Buyers
– Over 24 million Americans think they are likely to purchase their first firearm within the next five years. Are you ready to win their business? Download this free report describing these growth segments.
Custom Research
– Every company is different. Let us provide you with detailed segmentation insights focused specifically on your products and customers. Available insights include:
Contact Nancy Bacon, Vice President at Southwick Associates (Nancy@SouthwickAssociates.com), to discuss how the NSSF's incredibly valuable consumer segmentation database can help improve your company's product lines, marketing, sales and communications. NSSF members receive a 15% discount on Southwick Associates' services.
Click here to visit the NSSF Firearms Consumer Segmentation page