Southwick Associates November 2012 Newsletter
Welcome to the Southwick Associates newsletter focusing on the economics, business and statistics of fish and wildlife and the associated outdoor recreation.
In This Issue:
The Outdoor Recreation Economy Keeps Growing
Bass Angler Buying Habits Revealed
Deer Hunter Buying Habits Revealed
Survey Participation Makes a Difference in Hunting, Fishing & Shooting
Rural Utah Benefits from Tourism and Recreation
Rising Fuel Prices Hurt Outdoor Recreation
Access Remains Chief Concern Among Sportsmen in U.S.
The Outdoor Recreation Economy Keeps on Growing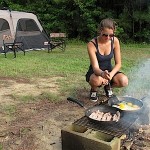 Since the Outdoor Industry Association (OIA) commissioned the first economic study on outdoor recreation in the United States in 2006, the outdoor industry still grew by an average of 6.1 percent annually, reveals the OIA's latest State of the Industry Report .  Released this summer and compiledbySouthwick Associates, the reportnotes that despite a historic recession, massive unemployment, and painful governmental deficits and budget cuts, more than 140 million Americans make outdoor recreation a priority, spending $646 billion on their recreational pursuits each year.
This money helps support direct impacts of 6.1 million jobs, $39.9 billion in federal tax revenue and $39.7 billion in state and local tax revenues. It is estimated of the $646 billion spent on outdoor recreation, $120.7 billion is spent on gear and vehicles while $524.8 billion is spent on trips. When considering the additional jobs and tax impacts created by the multiplier effect, which happens as retailers, employees and others in the supply chain respend these dollars, the impacts grow even larger.
Following are more impressive facts revealed in the OIA report:
 Americans spend more on outdoor recreation each year ($646 billion) than they do on pharmaceuticals ($331 billion), according to statistics supplied by the Bureau of Economic Analysis.
Each year, Americans spend more on bicycling equipment and activities ($81 billion) than they do on air transportation ($51 billion).
For every one dollar spent on bicycling and camping gear and vehicles, it stimulates nearly an additional $7 in trips and travel.
Nearly one out of every 20 Americans makes a living off outdoor recreation.
According to the National Association of State Park Directors, more than 725 million visits to 6,000 state parks nationwide results in a collective $20 billion economic impact to the communities surrounding those parks.
To view the full report and learn more about the significance of outdoor recreation in the United States, click here.
Rural Utah Benefits from Tourism, Outdoor Recreation More Than Expected
Sportsmen For Responsibility Energy Development (SFRED) recently released information that showed recreation and tourism in Utah, particularly in the rural part of the state, which leads all other industries in generating revenues except for retail. When looking at which industries accounted for the largest workforces in rural Utah, SFRED notes that the "retail trade" makes up 18.4 percent of the workforce, while "recreation and tourism" account for 14.8 percent. Both "mining, quarrying, oil and gas extraction" and "healthcare and social assistance" each accounted for roughly 10 percent.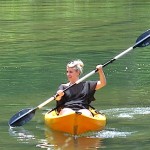 "Having a broad base of economic activity is important in rural communities," said Tom Allen, an economist with Southwick Associates, which compiled the report for SFRED.  "This report makes it clear that jobs based in 'recreation and tourism' are a vital component of rural communities and need strong consideration in land-use planning."
SFRED is a coalition of more than 500 business, organizations and individuals, led by the National Wildlife Federation, the Theodore Roosevelt Conservation Partnership and Trout Unlimited, dedicated to conserving vital habitats needed to provide hunting and fishing opportunities on public lands.
To view the full report, click here.
Bass Angler Buying Habits Revealed
With 26 million recreational anglers working the rivers, lakes and oceans each year, fishing is big business in America, and none is bigger than bass fishing, which attracts 11 million dedicated enthusiasts. For businesses and organizations focused on serving this audience, understanding where they spend their money and what they actually buy is critical. Manufacturers, retailers, marketers, outfitters and even gas stations and hotels can improve profitability if they can pinpoint anglers' buying habits. Now, using The Southwick Bass Fishing Report, finding out this information has never been easier. Just a couple of important facts available in the report include:
56 percent of anglers surveyed have an annual household income of $50,000 or more with nearly 16 percent bringing in more than $100,000 a year.
77 percent of bass anglers use artificial lures and baits.
More bass anglers (56 percent) fish from the shore, a dock or other land-based structure than  from engine-powered bass and other style boats (49 percent).
More than 98 percent of bass anglers made some kind of fishing-related purchase last year.
The report is produced by Southwick Associates and is the first, comprehensive report of its kind to offer details on complete demographics and buying habits of America's bass anglers. The reports include information on what they buy, where they buy and how much they spend. There is also a detailed analysis of which media most influences their buying decisions, such as favorite television programs, magazines, websites and social media sites.
"Annual fishing expenditures total approximately $45 billion dollars in this country with roughly $16 billion of this dedicated to bass fishing. This market segment represents significant buying power and tremendous marketing opportunities to fishing brands," said Rob Southwick, president of Southwick Associates. The 2011 report is available now, and a copy of the 2012 report, due to be released by March, can be placed on reserve.
To learn more about or get your copy of The Southwick Bass Fishing Report, contact John DePalma at jdepalma@brandintelligent.com or 303-552-8454.
Deer Hunter Buying Habits Revealed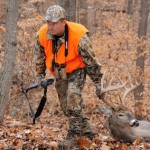 Even as hunter numbers rebound to participation levels not seen since the 1990s, whitetail deer hunting remains the most popular type of hunting in America. Roughly three-quarters of all U.S. hunters—more than 10 million men and women—deer hunt each fall. Many businesses and organizations strive to serve this community of outdoor enthusiasts and by understanding where they spend their money and what they actually buy, they are able to gain an edge on their competition. Fortunately, obtaining up-to-date, accurate data on this vibrant consumer market is easy with the The Southwick Deer Hunter Report.
Just some of the information found in the report includes:
84 percent of deer hunters read some type of hunting magazine between October and December 2011, the most usage of any one media type.
The average number of days spent bowhunting deer by bow hunters in the months when they hunt is 4.91.
Deer hunters pursue many other species as well. The most hunted species after deer, by those who identify themselves as deer hunters, is wild turkey, with 32 percent of them hunting turkeys during the year as well.
Like The Southwick Bass Fishing Report, the deer report is produced by Southwick Associates, and includes a wide range of data on the demographics and buying habits of America's deer hunters.
"Annual hunting expenditures total approximately $22 billion dollars in the United States each year, and 83 percent of those who hunt, hunt deer. Do the math and the vast majority of hunting expenditures in any given year are directed towards hunting deer, particularly whitetails," said Rob Southwick, president of Southwick Associates.
To get your copy of the 2011 report, reserve a copy of the 2012 report or to learn more about or review a sample of The Southwick Deer Hunter Report, contact John DePalma at jdepalma@brandintelligent.com or 303-552-8454.
Survey Participation Makes a Difference in Hunting, Fishing & Shooting                            
If you don't think that land access is a big concern among sportsmen, note that last year nearly 23 percent of hunters lost access to land they had previously hunted. Just over 20 percent of anglers had to change or cancel plans to fish because certain waters or access points were no longer open to them. Virtually every hunter has lost some type of access to a favorite hunting or fishing spot in their lifetime or knows somebody who has (See "Access Remains Chief Concern Among Sportsmen.")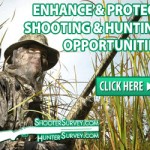 A key reason for this is because of development. Between 1982 and 1997, 41.3 million acres of rural land were turned into subdivisions, malls, office parks and the like. That is roughly the size of Illinois and New Jersey combined, according to America's Farmland Trust. Could where you hunt or fish be next?
It's more important than ever for today's hunters and anglers to band together and be heard by the people and agencies that make decisions about our natural resources. Fortunately, the surveys at HunterSurvey.com, ShooterSurvey.com and AnglerSurvey.com provide the easiest and fastest way for sportsmen to provide feedback to make sure leaders have the information they need to support wise policies and programs. With available land shrinking and private land leases become increasingly expensive, strategic public solutions are more critical than ever. Fortunately, every sportsman can make a big difference and have an impact in the conversation without ever spending a dime or much of their time.
Taking part in the online bi-monthly surveys are simple, fun and often take less than five minutes to complete, yet the data they yield are invaluable in helping fish and wildlife agencies, political leaders, conservation groups and even businesses in the outdoor industry understand what issues, concerns, services and products are important to hunters and anglers.
Simply visit HunterSurvey.com, ShooterSurvey.com and/or AnglerSurvey.com and click on the easy-to-find "Take the Survey" button. Then just follow the prompts. Participants do not provide their full names, just emails, and will not be marketed to. After completing their first survey, sportsmen will receive a friendly notice in their email when a new survey is ready for their participation. Every participant who completes a survey is entered into a drawing for one of five $100 gift certificates to the sporting goods retailer of their choice. Five winners are randomly selected from the pool of Hunter/Shooter Survey participants and five are chosen from Angler Survey participants each month.
Rising Fuel Prices Hurt Outdoor Recreation
Despite an occasional seesawing in price, the cost of fuel, particularly gasoline, has remained consistently in the $3 to $4 range with some prices in California this fall spiking at over $5 a gallon. Along with the rest of the economy, there is significant data that supports the notion that high gas prices harm outdoor recreation. In fact, these prices actually create a ripple effect that can be felt throughout the hunting and fishing industries far beyond the immediate impact of a cancelled trip.
Through a series of studies aimed at determining which factors drive hunting and fishing license sales, Southwick Associates has found that for each $1 increase in gasoline prices:
Kansas sells 6,527 fewer resident fishing licenses and 30,584 fewer 24-hour fishing licenses (as of 2009).
Idaho sells 5,576 fewer resident fishing licenses, and 3,322 fewer combo licenses (as of 2010).
Iowa sells 17,113 fewer annual resident fishing licenses (as of 2008).
And there is more. It's not just state agencies who lose out on potential revenues, but also local businesses as canceled trips have an immediate impact on restaurants, convenience stores, sporting goods stores, tackle shops and all the other dependent businesses down the supply chain. And it is a situation that affects both anglers and hunters, though the boating industry has probably been hit the hardest by rising fuel prices.
Sportsmen are encouraged to get involved in the political process and urge lawmakers to work on solutions that protect environmental issues, while balancing our needs for affordable fuel.
View Southwick's U.S. National Projects page for more studies and facts on issues that affect hunting and fishing.
Access Remains Chief Concern Among Hunters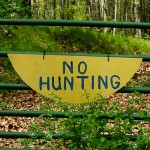 When asked in a HunterSurvey.com poll if access to any of the places they tried to hunt in the past year had been restricted or placed off limits to them, nearly 23 percent of hunters said it had. When compared to the previous year's results to the same question, hunters who lost land access grew by less than one percent, a statistically insignificant bump, but their numbers still reveal that nearly one in four sportsmen nationwide are potentially affected by losing access to available hunting land.
"Finding a place to hunt remains one of the biggest challenges to hunters and hunter recruitment" claimed Rob Southwick, president of Southwick Associates, which helps companies and conservation leaders make better decisions through their research. "As available lands for hunting diminish or change ownership, some hunters will inevitably grow frustrated and pursue other activities."
Indeed, more than half (52 percent) of those respondents who admitted to losing access to a hunting location said their time spent hunting last year was reduced as a result—a seven percent increase over the previous year—while 11 percent said the lost land kept them from hunting altogether. Only seven percent of those respondents said they acquired access to another property where they were able to hunt more than planned.
Next in Upcoming Issues:
How States Can Effectively Re-Price and Design Hunting and Fishing Licenses
The Latest Insights Regarding the Jobs, Tax Revenues and Other Benefits from Hunting and Sportfishing
Boosting Sportfishing in Second and Third World Countries is Good for Conservation
Economic Impacts of Outdoor Recreation at the State Level
Southwick Associates, Inc. specializes in natural resource & environmental economic, business and statistical research.  Our staff is comprised of economic, business and statistics professionals throughout the U.S. who have in-depth experience measuring the values, benefits and revenues possible from fish, wildlife, and water-related natural resources plus their associated industries.  We can help clients better address many business, legal, legislative, and public communication issues through the practical application of reliable and accurate economic information and statistics.
For information and other reports, visit our Web site at www.southwickassociates.com
 If you wish to be removed from our distribution list, please send an email with "remove from newsletter" added in the subject line, to donna@southwickassociates.com.
Newsletter Editor: Doug Howlett, Source Stream Media, LLC, Virginia Beach, VA
Photos Courtesy: Doug Howlett, Bill Winke (Deer Hunter), Steven Depolo (No Hunting), Ewen Roberts (Gas Prices)