Every quarter, Southwick Associates surveys America's hunters and anglers about their use of outdoor media including magazines, television, websites, social media, and more; this information is conveniently packaged in a single report. Southwick Associates Media Monitor (SAMM) can help companies identify what types of media customers prefer, who they're listening to, and titles they're reading.
Given the diversity of that media hunters, target shooters, and anglers prefer, it would be a mistake to focus on a single marketing approach. Certain influencers, websites, magazines, or television programs will be a better fit depending on the goods a company is marketing and to whom.
In general, anglers show a greater interest in internet and social media, television, and podcasts compared to hunters and target shooters. Angler preference for internet and social media is nearly double any other media usage by that group. Hunters and target shooters, in comparison, have much more varied media consumption habits.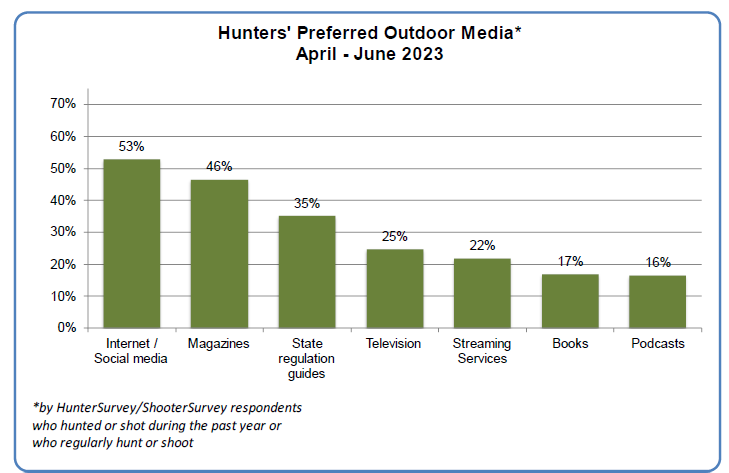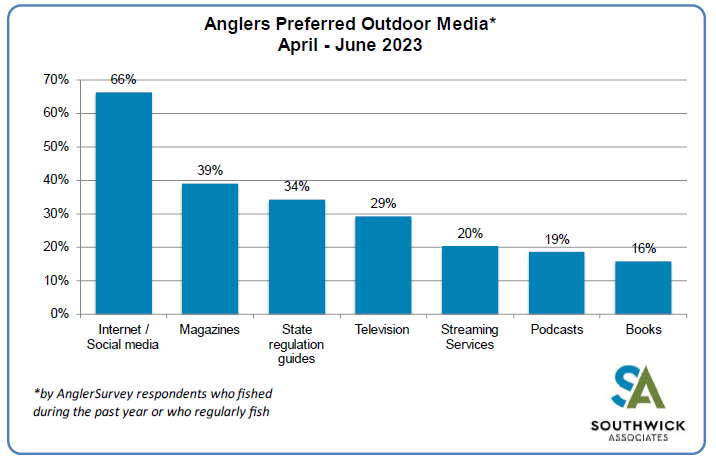 A detailed report showing media use by type of outdoor activity, for consumers of specific products, and for more specific communication channels is available for sale. You can view a sample of this report on our website. If you're interested in purchasing or pricing, please contact Nancy Bacon at Nancy@SouthwickAssociates.com