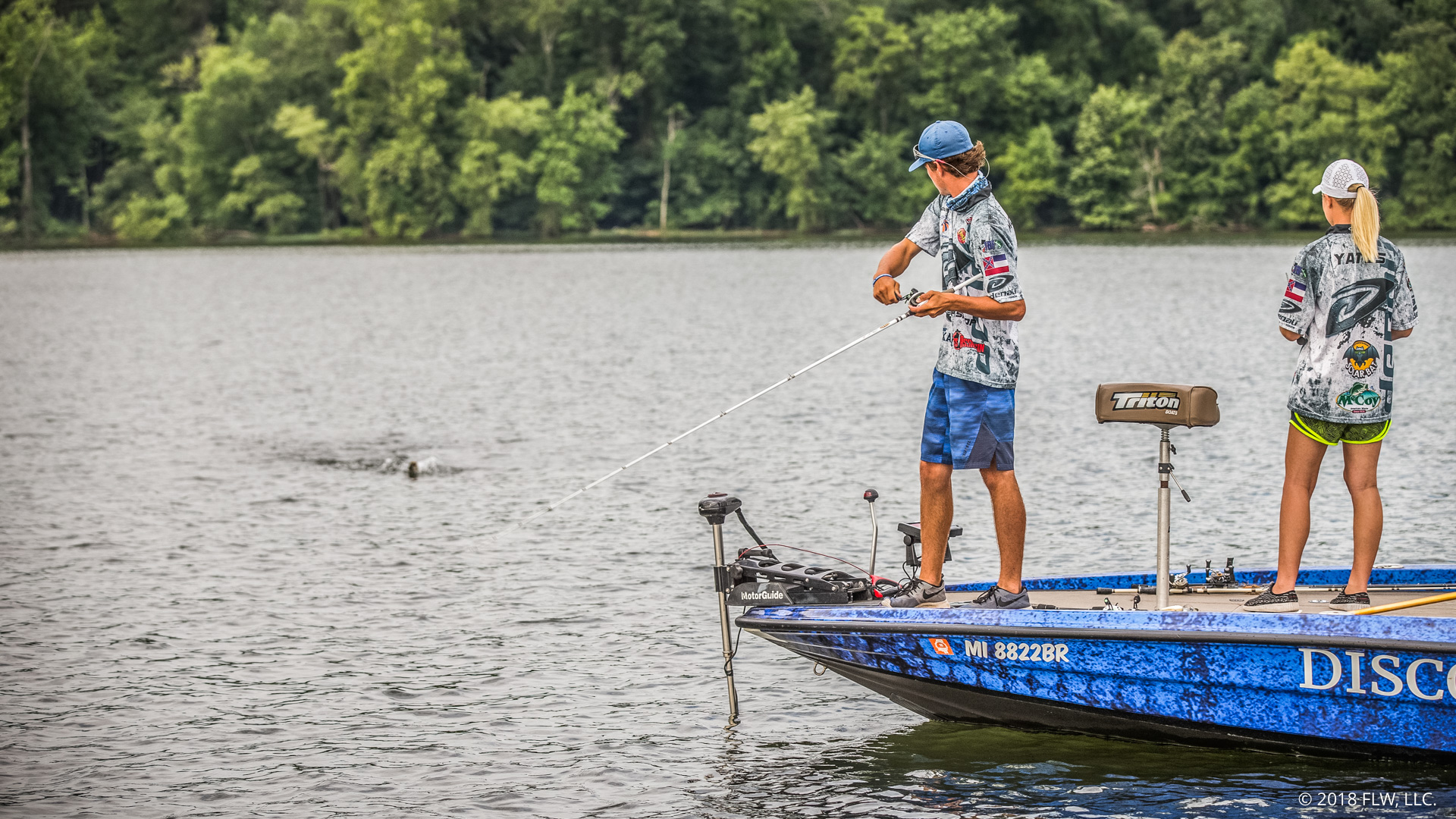 A new study, commissioned by the Recreational Boating & Fishing Foundation (RBFF), the Bass Anglers Sportsman Society (B.A.S.S.), Fishing League Worldwide (FLW) and the Student Angler Federation (SAF) gives details on high school fishing club participation. The study, which identifies opportunities to engage new audiences in high school fishing clubs, also reveals value for fishing retailers and manufacturers.
KEY REPORT FINDINGS:
Clubs appear to stimulate tackle sales. The average club member spent $658 on fishing tackle in 2018, compared to $332 for non-club members of the same age.
Clubs appear to advance participants' fishing skills. Prior to joining, on average students rated their skill at 5.6 on a scale of 1-10 and rated their skills at 7.7.
Members were motivated by "fun" and "competition."
Club members went fishing 20 or more times in the past 12 months.
96% of club members reported having a family member that fishes at least once per year.
A significant percentage of club members have taken people on their first-ever fishing trip and intend to do so again.
There is an opportunity to grow and diversify these clubs. Given this survey focused on high school bass fishing clubs versus clubs organized around other types of fishing, the highest concentration of clubs found in rural and semi-rural areas of the South and Midwest, with 93% of responding club members being male and 95% white.  The opportunities for growth may include partnering with boat clubs to increase access, introducing clubs into urban areas and to host clubs in regions where bass is the less dominant species.
In contrast to the traditional and avid members brought in by most clubs, one program in Florida that received partial funding from RBFF's State R3 Program Grant in 2016 could serve as a model for what clubs could strive for in the future. The Miami-Dade based program, a partnership between the Florida Fish & Wildlife Commission and FLW, brought in more novice participants (37%), with only 54% being white and 24% Hispanic.
According to Southwick Associates President Rob Southwick, who conducted the study, the biggest opportunity to tap into these clubs may be among retailers and manufacturers. "High school anglers are early adopters and have spent more money on fishing gear than their non-fishing club peers," said Southwick. "High school anglers are influencers, having significant sway on the fishing tackle brands chosen by others of their age."
"At a time when fishing participation is becoming increasingly diverse, these fishing clubs can become our industry's drivers of inclusive participation on the front lines," added Frank Peterson, the President and CEO of the Recreational Boating and Fishing Foundation.
The full report, which includes brand preferences, barriers to participation and more is available in the RBFF Resource Center.