Hunters, an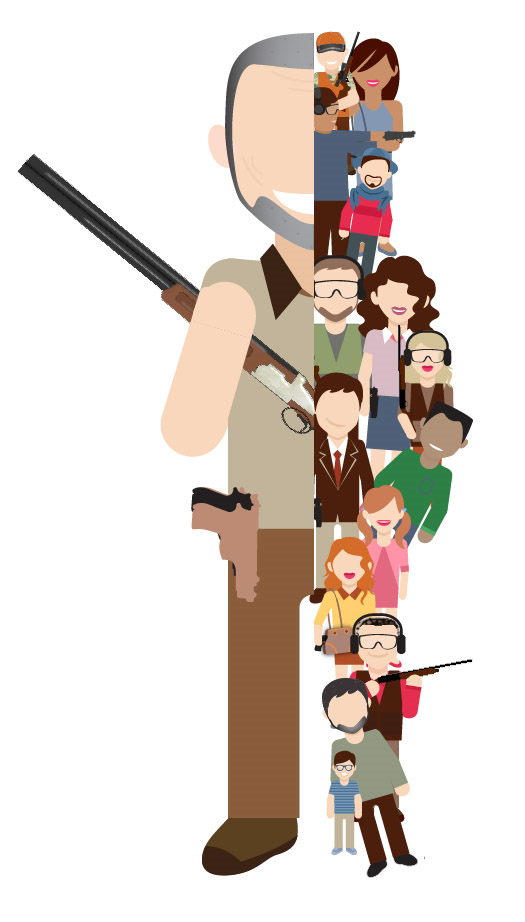 glers and outdoor recreationalist customers are not all the same. Your business's growth depends on understanding customers' evolving and diverse needs, and how customers' needs differ. Gaining these critical insights is usually accomplished using the consumer segmentation approach, often referred to as 'personas.' With both terms and approaches increasingly in use, what's the difference? 
First, the short answer: there's little difference. Personas in essence, are the results of consumer segmentation research. They describe in a qualitative story-like way each of your market's key segments. While the results of consumer segmentation efforts can be communicated via charts and tables, personas are much more interesting. Personas add more flavor and describe the qualitative sides of each group of customers identified in the segmentation, from their tendencies and typical reactions, to their habits, lifestyles, purchase journey, preferred brands, and more. To better connect with their customers, personas help creative thinkers better understand the targeted markets. However, you cannot develop honest and accurate personas without first conducting statistical quantitative research to identify the segments, their size, and potential. Reliable personas are best developed from proper research.  
Consumer segmentation research and personas for firearm owners has already been developed by Southwick Associates and the National Shooting Sports Foundation (NSSF). Previously, the Outdoor Industries Association developed similar insights for outdoor recreation, in general. Work is now underway with the American Sportfishing Association (ASA) to develop the same for the sportfishing market. Stayed tuned to Southwick Associates for full results, once developed.