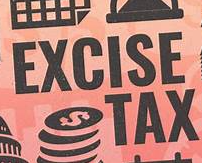 Each year, sportfishing, firearm, ammunition and archery manufacturers pay Wildlife and Sport Fish Restoration (WSFR) excise taxes that in the long-term benefits sales and industry. However, many companies who pay the tax – $1.5 billion in calendar year 2020 alone – are unaware how these dollars in return benefit business. This is not surprising considering past communications have generally described WSFR's accomplishments in terms of how much money was spent, not the returns received by the companies paying the tax. A new study released by the National Shooting Sports Foundation and the American Sportfishing Association helps explain the benefits earned by companies paying the tax.
Produced by Southwick Associates, this new resource provides multiple examples of how the excise tax program benefits industry. Examples include:
The shooting range on Oklahoma's Lexington Wildlife Management Area generates an estimated $1.7 million in spending by target shooters for excise taxed items annually. With annual excise tax investments for range operations averaging $307,000, industry is receiving a 358 percent return.
Roughly 1 in 4 of Georgia's licensed anglers fish for freshwater trout. Funded in part by excise tax dollars, more than 1 million trout are released across the state each year, generating an estimated $3.6 million in spending on taxable fishing items. Considering approximately $650,000 in excise tax dollars support this work each year, manufacturers receive a 471% return on investment annually.
When North Carolina's turkey season re-opened in 1977, only 144 birds were harvested. By 2018, after extensive excise-tax funded restoration efforts, over 17,000 turkey were being harvested annually generating millions in new product sales.
"Manufacturers and other businesses frequently ask about the importance and effectiveness of the excise tax program. The findings of this study clearly show that decades of sound investment, wildlife management and conservation, and increased recreational access have significantly helped the shooting sports industry grow to where it is today. The excise tax program is an investment in the continued growth of our industry," said NSSF President and CEO Joe Bartozzi. "The important thing for industry leaders to know is that their excise tax payments provide real, lasting benefits for the industry, funding more and more hunting and recreational shooting opportunities which translate into greater sales."
The results are provided in easy-to-read graphics from www.nssf.org/research/wildlife-restoration-program/ and https://asafishing.org/sportfish-restoration-excise-tax/. Detailed reports are also available from these sites. Contact Rob@SouthwickAssociates.com with questions.