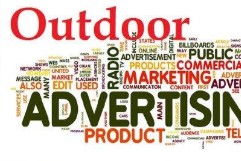 Every quarter, Southwick Associates checks where America's anglers and hunters go for their outdoor information and entertainment. The results are used by companies to help plan their marketing and communication strategies but can also be used to guide our community's recruitment, retention and reactivation efforts.
The internet remains the top choice for most participants. However, magazines are also popular and practically tied with internet channels. Effective outreach efforts will use multiple media channels to disseminate their messages. A detailed report showing media use by type of outdoor activity, for consumers of specific products and for more specific communication channels is offered for sale by Southwick Associates, contact Nancy@SouthwickAssociates.com.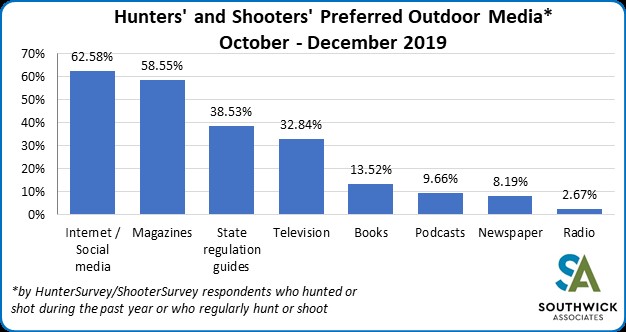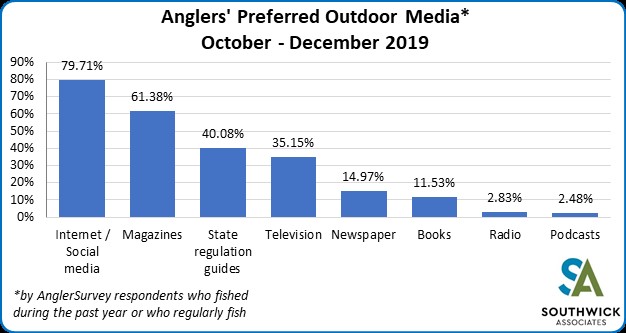 Southwick Associates is a market research, statistics, and economics firm, specializing in hunting, shooting, sportfishing, outdoor recreation and conservation. For more than 30 years, Southwick Associates has delivered comprehensive insights that have advanced strategic decisions across the entire outdoor community; from resource agencies, industry associations and non-profit organizations, to utilities, outdoor manufacturers and businesses. We find solutions to problems others cannot solve.